'Tis the season for family, fun, and of course some of the most delicious food, especially when it comes to desserts! Most families have a wealth of Christmas traditions from opening gifts on Christmas Eve to making certain family recipes that have been passed down from generation to generation. All around the world, other families have long-standing traditions and special foods that are prepared this time of year as well; of course, this most certainly includes desserts.
However, sometimes it's fun to break away from tradition to try something new and interesting, especially when it comes to new and exciting recipes, so we've chosen eleven different holiday desserts that come from all around the world.
Christmas Pudding, Great Britain
Originating in Medieval England, this traditional British holiday dessert began as a porridge that was called frumenty; as time went on, bread, dried fruits, and spices were thrown into the mix. By the time the Victorian Era rolled around, the pudding would be shaped in a mold as opposed to being boiled in a cloth; the dessert was named Christmas Pudding in a 19th-century cookbook by Eliza Acton. Christmas Pudding is also part of a long-time English custom called "Stir-Up Sunday," which falls on the last Sunday before Advent and is the time when everyone is putting the hours in the kitchen to prepare for Christmas dinner.
Pan de Pascua, Chile
Even though the Spanish word Pascua translates to "Easter," this Chilean dessert is most often eaten around Christmastime. German immigrants introduced this recipe to the Chilean people; it is a sweet dessert that is reminiscent of a sponge cake and normally has nuts, raisins, and candied fruits in it. To get the true Chilean holiday experience, it's recommended to have a Pisco Sour with the Pan de Pascua. Pisco is a type of brandy that is mixed with lime juice, simple syrup, an egg white, and garnished with Angostura bitters to make the Pisco Sour.
Bibingka, the Philippines
This holiday dessert is a rice flour cake that is prepared with eggs and coconut milk. It is traditionally cooked in clay pot ovens lined with banana leaves over coals that have already been heated; the banana leaves give the Bibingka additional flavor. However, modern preparations consist of using normal ovens and ordinary cake pans. Once it comes out of the oven, the soft, sweet cake is topped with things like grated coconut, butter, cheese, or even sometimes duck eggs. Traditionally, Bibingka is consumed around the nine dawn masses that lead up to Christmas Eve, which is called Simbang Gabi. Once services have ended, the church members can buy the Bibingka from the merchants that sell them outside.
Aebleskiver, Denmark
Aebelskiver are Danish sweet treats that are known best for being spherical like a donut hole, solid like a pancake, but with the light and fluffy texture of a popover. Also known as Danish pancakes, these small pastries are usually served hot with syrup, jam, powdered sugar, or a mulled wine called glogg during the holiday season. If you want to attempt this Danish dessert, you're going to need a special Aebleskiver pan, which resembles an egg poacher and is normally constructed from cast iron.
Buche de Noel, France
Also known as the Yule Log, Buche de Noel is a traditional French Christmas cake that contains no flour. This chocolatey delight is rolled in chocolate whipped cream and then either dusted with powdered sugar or topped with white icing to make the cake resemble an actual Yule log covered in snow. Although several other European countries have their own take on this traditional holiday cake, France was where it originated. This cake is made in celebration of Yule, or Yuletide, which begins on the Winter Solstice, the 21st of December, and ends on New Year's Day, January 1st.
Diples, Greece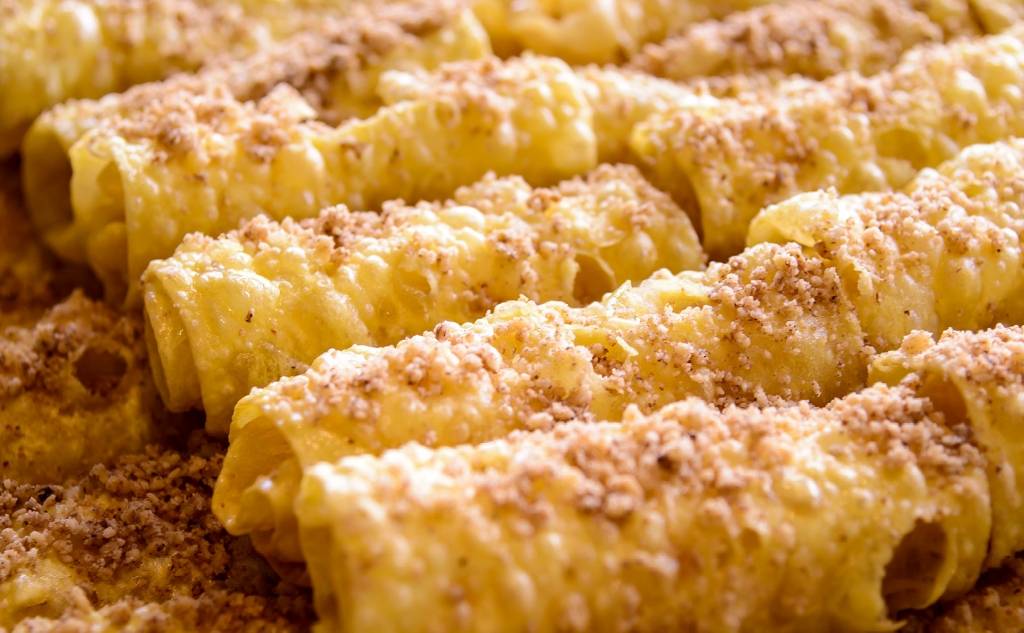 The name Diples comes from the Greek word "fold," and it's called xerotigana or avgokalamara on the island. Made with thin sheets of dough folded and cut into different shapes and sizes, they're fried in oil until golden brown; finally, these crispy treats are drizzled with honey syrup. This Christmastime dessert originated in southern Peloponnese in the region of Mani; however, similar versions of it are also found in Crete.
Beigli, Hungary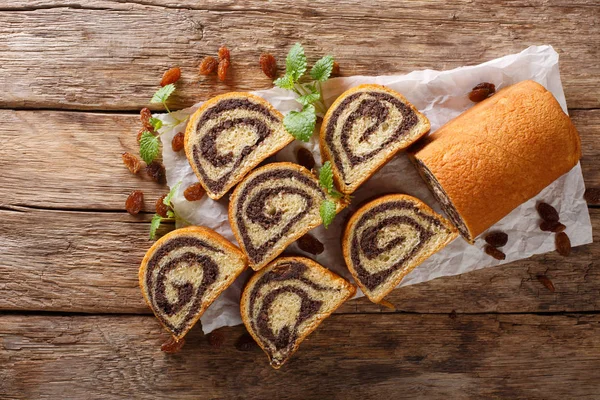 Served during the holiday season in Hungary, Beigli has either of two different fillings rolled into it, one of which is a thick and sweet poppy seed paste, the other a generous amount of minced walnuts. Although the popular Beigli roll can be purchased at any time during the winter season, the traditional recipe varies when you go from family to family. One of the best things about Beigli is that it can be made in several different ways, which gives one the chance to try them and decide which they like the best.
Rum Cake, the Caribbean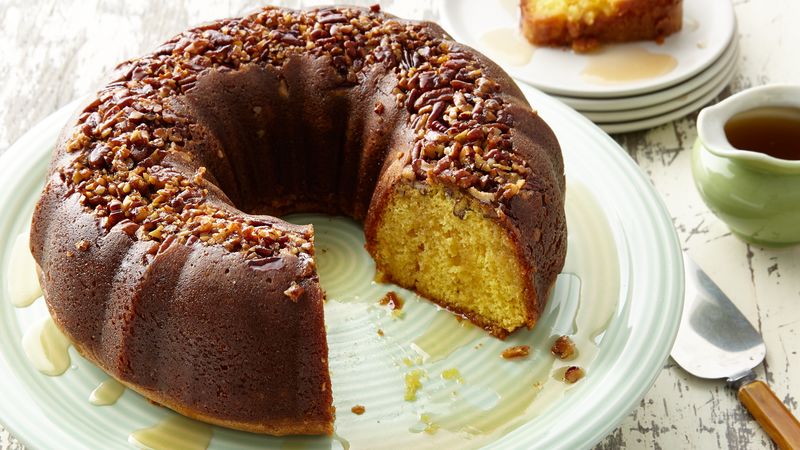 It's not the holiday season in the Caribbean without a Rum Cake, the well-known holiday dessert of the islands that descended from the holiday puddings. The cake is made by blending almond flour, eggs, vanilla, and – of course – rum, making it an easy way to pack the taste of the Caribbean into a decadent piece of heaven. More traditional variations of the recipe call for dried fruit that has spent months soaking in rum to be worked into the dough and prepared with caramelized sugar.
Piernik, Poland
Piernik is a type of gingerbread quick bread that has been produced since the Middle Ages in Torun, located in northern Poland. Tourn became famous for its Piernik due to its abundance of wheat, honey, and its prime location on Asia's spice route, giving the city easy access to ginger at any time. Each Torun baker had their own Piernik recipe and made sure to keep it a secret, but one defining version of the dessert became known in the 16th century because of an agreement with Nuremburg, another gingerbread-producing city.
Tortell de Reis, Spain
This beautiful ring-shaped cake is made and eaten for Three Kings Day, also called Epiphany, in the Catalonia version of Spain on the 6th of January. Normally, this cake is filled with whipped cream, marzipan, or cabell d'angel, which is a pumpkin jam. Then, it's adorned with nuts, candied fruit, and a sugary sweet icing. Traditionally, a crown is made out of cardboard and painted gold to put into the center. Hidden within the cake are two surprises, a figurine that looks like one of the Three Kings, or Wise Men, and a broad bean. Whoever gets the figurine in their slice of cake is crowned with a small gold coronet, while the one who finds the bean has to pay for next year's cake.
Pepparkakor, Sweden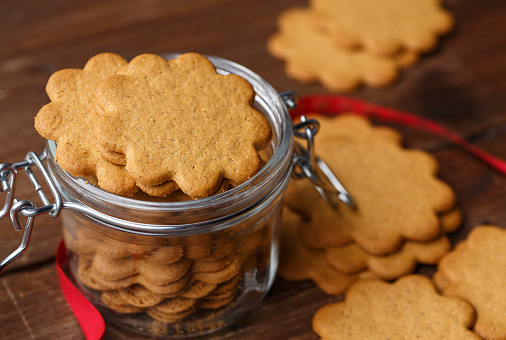 Pepparkakor is a spiced Swedish cookie traditionally served during the holiday season and made by rolling the cookie dough until it's almost transparent and yields a thin, buttery cookie that can easily break. The tradition that surrounds this cookie is that if you're able to break it into three perfect pieces and then eat it without saying anything, you get a wish.
Whether you or your ancestors come from a family of immigrants and you're wanting to try some treats your heritage, or if you want to learn about different countries and how they celebrate the holidays, this list makes for a great start!