Vancouver is a busy west coast British Columbia seaport and is one of Canada's melting pot cities. Along with being a popular place to film movies and TV shows and having active art, theater, and music scenes, Vancouver also has some of the best places to get some cake! So come along with us as we trek through Rain City and explore our top seven choices for the best cake shops in Vancouver.
Brilliant Star Bakery
Looking for beautiful, scrumptious cakes and custom cupcakes that are also healthier choices? If so, then Brilliant Star Bakery is the place to go! With a wide assortment of flavors such as Peppermint Chocolate, Vanilla Strawberry Chiffon, and Salted Caramel that are made from scratch with fresh, organic ingredients and contain 40 percent less sugar than most other cakes and cupcakes.
Chef and owner of Brilliant Star Bakery Omid Mikhchi has been baking since he was a teenager and moved to Canada in 2012 to enroll in a baking, art, and culinary school in Vancouver in order to learn more about his passion and to improve upon his skills. He ended up receiving the RED SEAL, which is the highest honor presented to professional chefs in Canada, in 2019.
Word on The Street
Customers can't help but be wowed by the cakes created by Omid. Favorite flavors include the chocolate sponge cake with chocolate buttercream and white chocolate chips and the vanilla strawberry with a layer of banana.
Le Gateau Bake Shop
This quaint little boutique bake shop offers unique cakes for all types of special occasions, including weddings, made from only organic ingredients as well as cupcakes and cookies. Whether you're looking for something elegant and simple or detailed and colorful with amazing texture and flavor, Le Gateau delivers in spades.
Owner and pastry chef Tanya Muller realized from an early age that she had a passion for baking and creating beautiful, delicious cakes and desserts. Tanya opened Le Gateau in 2010. Since then, she has had the opportunity to make cakes for celebrities like Ellen DeGeneres and Toni Braxton as well as for a number of films and television shows.
Word on The Street
Everyone agrees that Tanya makes some beautiful, delicious cakes. Fan favorite flavors include the Lemon Olive Oil, the Carrot Cake, and the Vegan Neapolitan Cake.
Joconde Patisserie
Joconde Patisserie is a special-occasion bakery that specializes in wedding cakes and pastries. No matter what sort of vision you have in mind for your special day or any other sort of special occasion, they will bring to life a cake creation that sets the stage and becomes one of the highlights of the day.
Joconde owner Behnaz takes pride in sourcing only the best quality ingredients for their cakes and other dessert creations, and she doesn't use preservatives or artificial flavors. Joconde has won the Best Wedding Cake Design at the BC Wedding Awards multiple times over the years.
Word on The Street
Loyal customers love Behnaz's beautiful, tasty cake designs hands-down and how willing she is to work with them. Fan favorite flavors include the vanilla with strawberry filling and the buttercream lavender with white chocolate.
The Cake & The Giraffe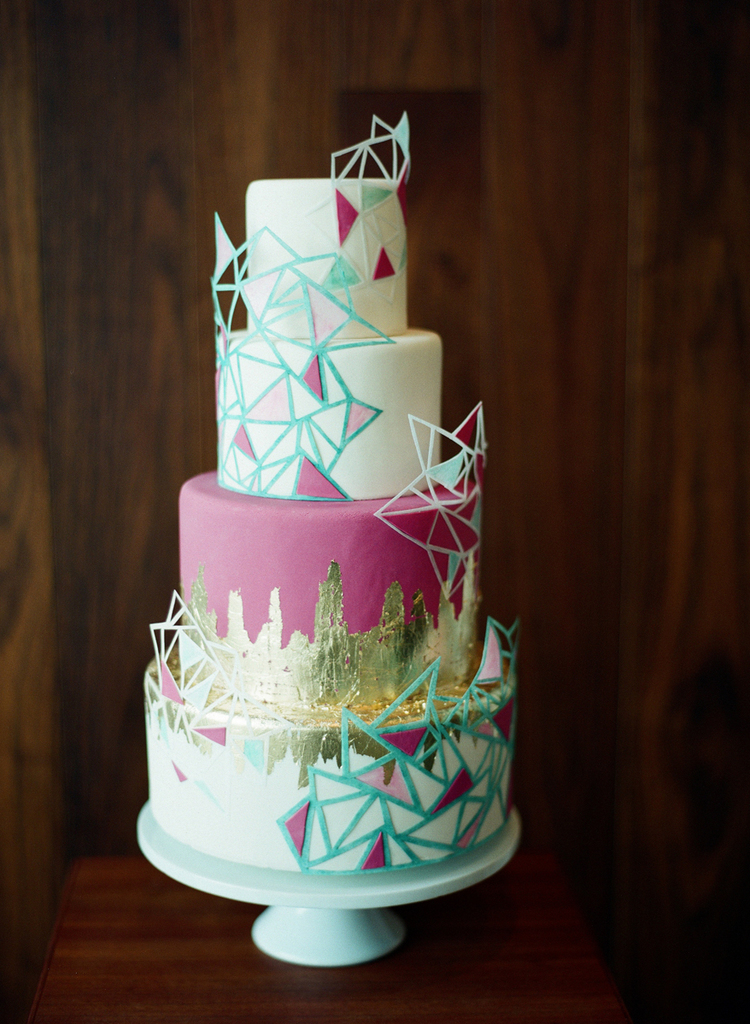 The Cake & The Giraffe is a special occasion and wedding cake and cupcake shop that can make your wildest cake dreams come true. They have a catalog of 3D cakes that they have created over the years for different occasions and each one shows just how mind-blowing their cake making talents are.
Chef and owner Dalana says that part of the inspiration for the name of her bakery comes from being a tall young woman who hit 6'1″ at the age of thirteen and remained one of the tallest girls in her class until high school. In that time, she picked up several nicknames including giraffe, and so the giraffe kind of became a mascot for her.
Word on The Street
Customers talk about how lovely Dalana is as well as the quality of her cakes and cupcakes. Fan favorite flavors include the Red Velvet and the Maple Bacon.
Hey! Cake This! Custom Cakes and Creations
Looking for bright, colorful, slightly unconventional tiered and 3D cakes and cupcakes? Then this is the place for you! From birthday cakes with recognizable cartoon and video game characters to slightly simpler event cakes that are still quite whimsical, you can't go wrong when imagining your own custom cake or choosing one from their extensive catalog.
Owner, cake artist, and designer Cory takes pride in making fun cakes, especially if they have a slightly nerdy or geeky quality to them. He began his foray into the baking world as a bread baker, then went on to cupcakes, and finally decided that his passion was cakes and all things nerdy, so he opened Hey! Cake This! Custom Cakes and Creations.
Word on The Street
Patrons absolutely love Cory's designs and attention to detail when it comes to the cakes here. Fan favorite flavors include the Earl Gray with lemon icing, the vanilla with strawberry filling and fresh strawberries, and the Black Forest.
Soirette Pastry Boutique
Soirette Pastry Boutique is a fun little counter-service takeout shop that specializes in pastries, macarons, and gourmet teas, but they also have some of the best cakes in Vancouver! A catalog full of gorgeous cakes topped with colorful macarons and confetti, drizzled with chocolate ganache and topped with chocolate cookies, and other fun, colorful themes await you.
Soirette is the dream of Pastry Chef Shobna Kannusamy, who fell in love with baking while working on her engineering degree at the University of Auckland in New Zealand. She then attended the Diplome de Pâtisserie program at Le Cordon Bleu and graduated with Top Honors. She and her team make it their mission to create only the best, most delicious cakes.
Word on The Street
Fans say that Soirette is amazing and that they are willing to work with your cake needs. Fan favorite cakes include the mooncakes, the Glitter Cake, and the Matcha Black Sesame Cake.
Sweet E's Pastries and Sweets
From cookies to cakes and other sweet treats, Sweet E's Pastries and Sweets can help you satisfy your sweet tooth. With cakes such as Flourless Chocolate, Christmas Buche, and Lemon Meringue, you can easily select a great cake for a special occasion or just a little something to take home to enjoy.
In November of 2005, sisters Eleanor, Kathleen and Theresa Tsang opened Sweet E's, and as you may have guessed, Eleanor is Sweet E! Eleanor is a pastry chef who trained on the west coast and her style is that of a European and Asian infusion of traditions.
Word on The Street
Customers love the assortment of pastries you can get here, and of course the cakes! Fan favorite flavors include the Carrot Cake, the Chocolate Butterscotch Pecan, and the gluten free Chocolate Cake.
Vancouver is full of amazing sights and lots of culture as well as some of the best cake shops around! So whether you're looking for the perfect cake for any special occasion or just a little something to nosh on, look no further than our top seven cake shop picks!