Salt Lake City, Utah, is the capital city of the state and is also the most populated one and has a long list of things to see and places to go such as The Great Salt Lake, Big Cottonwood Canyon, and the Natural History Museum of Utah. However, Salt Lake City is also home to some pretty amazing bakeries, so come with us as we go down the slope to Ski City and check out our list of the top 12 bakeries in Salt Lake City!
Fillings & Emulsions Salt Lake Main
Image: Salt Lake Magazine
This bakery, with its clever play on words, is a popular, locally owned eclectic Latin establishment that serves gourmet pastries, breads, desserts, and even espresso drinks. Whether you're looking for something sweet or savory, Fillings & Emulsions can deliver it fresh daily. Fillings & Emulsions was founded in 2013 by Chef Aldaberto Diaz to share his knowledge and love of pastries with the world.
Word on The Street
Customers can't help themselves at this bakery, as their displays full of delectable baked goods can be spellbinding. Favorite baked goods include their Kouign Amanns, the Blueberry French Macaron, and the Cuban Meat Pie.
Cupcakes by Kasthuri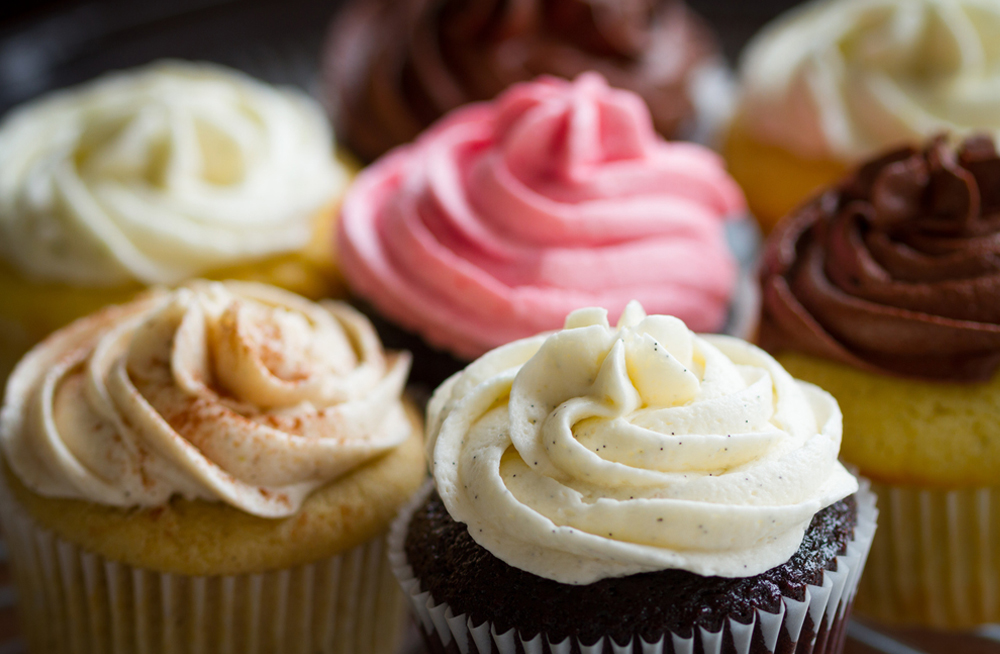 Cupcakes by Kasthuri specializes in traditional made-to-order cupcakes delivered right to your door and classically beautiful wedding cakes. Their artisan cupcakes are made with only the finest ingredients and have no artificial colorings, flavors, or preservatives. Their wedding cakes are made the exact same way and can be paired with the cupcakes to add a modern twist to a more classic wedding.
Word on The Street
Loyal clients agree that owner Kasthuri makes amazingly fresh and delicious cakes and cupcakes. Favorite flavors include the Peaches n Cream, Lemon Raspberry, and the Double Chocolate Fleur de Sel.
Good Food Gluten Free Bakery
For those with gluten intolerances, or who just want to eat healthier, this small batch bakery is the place for you! Whether you're looking for breads, dinner rolls, English Muffins, cookies, or just about any other gluten free baked goods, you won't be disappointed in the texture or taste. They take pride in using mostly whole, natural ingredients and how open they are about what goes into each of their products for the ultimate transparency with their customers.
Word on The Street
Customers can't get over how good all of this bakery's gluten free selections are! Fan favorites include the Banana Bread, the brownies, and the Cinna Bundts.
Gourmandise The Bakery
This little French-inspired bakery and cafe is a Salt Lake staple of over 25 years that is best known for its desserts, which are all made from scratch, and even elegant wedding cakes. Let Gourmandise take care of your cravings with their selection of fresh-baked goods. Vernon and Hally Hanssen own the bakery now and take great pride in keeping up the tradition of making fresh baked goods with high quality ingredients that the founders started so many years ago.
Word on The Street
Fans love the food and desserts made fresh daily at Gourmandise. Favorite baked goods include the Tiramisu Cake, the Croissants, and the Fruit Tarts.
Streusel
Streusel is a bakery that makes their goods the old fashioned way with the classic recipes passed down for generations that bakeries of the past used. Whether it's a sweet or savory pastry, cookies, cake, or a bagel (on the weekends only), the fresh baked goods that come in a multitude of delicious varieties at Streusel keep everyone coming back for more. Streusel likes taking the simpler old fashioned approach because that's what they love to eat, and they hope you will, too.
Word on The Street
Customers love the freshness and home-baked quality of Streusel's baked goods. Fan favorites include the Spinach and Artichoke Brioche, the Raspberry Pastry, and the Bacon Pastry.
Mrs. Backer's Pastry Shop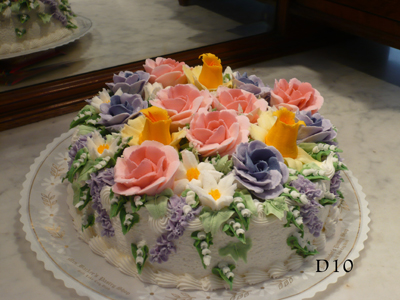 Whether you're looking for gourmet cakes and cupcakes for any occasion including weddings, desserts, breads, or seasonal baked goods, then you should stop by colorful, fun Mrs. Backer's Pastry Shop, which has been serving Salt Lake City for more than 75 years! They even give you a free cupcake on your birthday just for signing up on their website, and who doesn't love a free cupcake on their birthday? You can have your occasion cake decorated as simple or as detailed as you want.
Word on The Street
Customers warn that coming here could be dangerous because you might walk out with a little bit of everything! Fan favorite baked goods include the Molasses Cookies, the Meat Pies, and the Gingerbread Cookies.
Eva's Bakery
Image: Sunset
Eva's is a cheery little bakery and cafe that uses locally-sourced flour to make French pastries, bread, and sandwiches from the bread. Satisfy your cravings for fresh baked goodness with their varieties of French Macarons, cookies, croissants, and even eclairs, cinnamon rolls, and Midnight Chocolate Cake. Owner and chef Charlie Perry opened Eva's Bakery and Eva, the restaurant, in honor of the memory of his great grandmother, who he loved to help make her French recipes in the kitchen.
Word on The Street
Loyal patrons love the authentic French baked goods from Eva's Bakery. Fan favorites include the Cinnamon Rolls, the ham and cheese croissant, and the baguettes.
Les Madeleines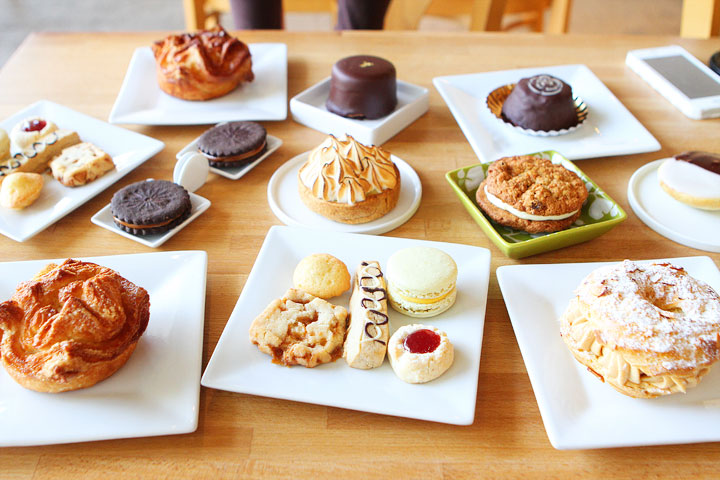 Image: Kevin and Amanda
Les Madeleines is a cozy French-infused bakery and cafe with fresh pastries and desserts made from scratch as well as full breakfast and lunch menu. Whether you're looking for something to quench a savory craving or satisfy a sweet tooth, you'll find a multitude of quality baked goods that are guaranteed to hit the spot. Les Madeleines was the first bakery west of the Mississippi River and the third bakery in the United States to offer the famous Kougin Ammans, a rich and buttery pastry, back in 2005.
Word on The Street
Fans say the French pastries here can't be beat! Fan favorite baked goods include the English Muffins, the Kougin Amman, and their Peanutbutter Cookies.
Tulie Bakery
This neighborhood bakeshop offers seasonal French pastries, cakes, cookies, tarts, and more. Each of their daily fresh baked goods are made with only the finest and most fresh ingredients possible, and whether you're looking for something buttery and flaky for breakfast or something more sweet and luscious for dessert, you can get both here at Tulie. Tulie opened in Fall of 2008 and takes pride in being an active part of the community by participating in multiple local events.
Word on The Street
Tulie Bakery is regarded by fans as the best bakery in Salt Lake City. Fan favorite baked goods include the Fruit Tart, the Ricotta Toast, and the Olive Oil Cake.
Heritage Wedding Cakes
At Heritage Wedding Cakes, they believe that the cake should be as bright and vivid as the wedding itself, and the artists take the time to listen to your custom requests in order to make the perfect cake in taste and design for your special occasion. Whether you're looking for something on the classic or more modern side, or even grooms cakes, you won't be disappointed in how your cake looks or tastes.
Word on The Street
Clients love how above and beyond Heritage will go for them. Favorite cake flavors include the Key Lime, the Orange Cream with Cream Cheese Filling, and the German Chocolate Cake.
Carlucci's Bakery
This modest Italian bakery and small restaurant serves up a variety of delicious, fresh-baked breads and pastries, plus sandwiches, and coffee. As soon as you walk in, the glass counter full of baked goods invites you to come and take a look, while the seating area further beckons you to get something tasty and take a moment to sit down with a cup of coffee and people-watch.
Word on The Street
Fans agree that Carlucci's is a great place to stop for some fresh baked goodness. Fan favorite baked goods include the Chocolate Cake, the cannoli, and the Carrot Cake.
Vosen's Bread Paradise
Our last but not least bakery choice is Vosen's Bread Paradise, a German bakery founded inside an old warehouse building in 1997 by Markus and Silvia Vosen that offers fresh baked breads, pastries, cakes, and coffee. From loaves of bread to baguettes, to desserts and rolls, no matter what sort of authentic German baked goods you're looking for, you'll find it fresh made with only the finest ingredients here.
Word on The Street
Patrons regard Vosen's Bread Paradise as a cool place to get great authentic German baked goods. Fan favorites include the Cheese Pretzel, the Blueberry Croiliner, and the Roman Round bread.
So whether you're looking for new flavor experiences or just somewhere different to grab a bite to eat or some dessert in Salt Lake City, you won't be disappointed in any of our top 12 bakery picks!