We know we're not alone when we say that desserts are some of our most favorite foods in the world, and that existence without these sweet indulgences would be a rather bleak one indeed. Whether it's ice cream, chocolate, pie, cake, or what-have-you, dessert is something that we all look forward to. Perhaps it's a weekly reward for doing well working toward a major goal, or perhaps it's a guilty pleasure; no matter what dessert means to you, almost everyone agrees that you need something to satisfy that sweet tooth every now and then.
But what if you're on dietary restrictions? Some folks can't have gluten, some folks are vegan, and many can't indulge in what we might call staple desserts due to outrageous sugar content. With all of the great desserts containing sugar, anyone having to scale way back on their sugar or cut it out completely might feel left out while everyone else is able to enjoy the sugary treats.
If you fall into this category, fear not! Although it doesn't seem like it sometimes, there are plenty of tasty low sugar and sugar-free dessert options that won't compromise your health or leave you feeling guilty – most of which you can't tell lack sugar! We've compiled a list of nine of what we feel are some of the best low sugar and sugar-free desserts to help show that those who can't eat a lot of sugar can still enjoy the sweet life from time to time.
Low Sugar Rainbow Ice Pops Made with Real Fruit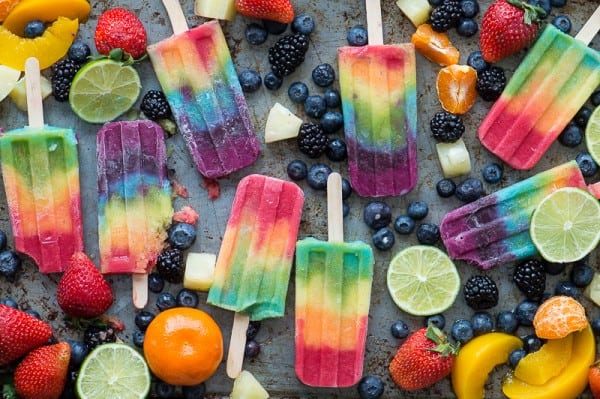 These cool, refreshing, low-sugar treats are almost too pretty to eat, but their most redeeming quality is that they have no added sugar except for what naturally occurs in the fruit itself. Recommended fruits for these ice pops are kiwis, strawberries, mango, blueberries, watermelon, and pineapple, although the possibilities are truly endless depending on your personal tastes.
Sugar-Free Banana Cream Pie
If you're a banana cream pie fan but can't have a lot of sugar, then you are in luck! A sugar-free banana cream pie allows you to enjoy all of the delicious flavors of this classic dessert from the cool, heavy pudding texture to the fresh bananas. Even better, making a sugar free Banana Cream Pie is much easier than you think, but don't take our word for it; be sure to whip one up for yourself!
Low Sugar Avocado Chocolate Mousse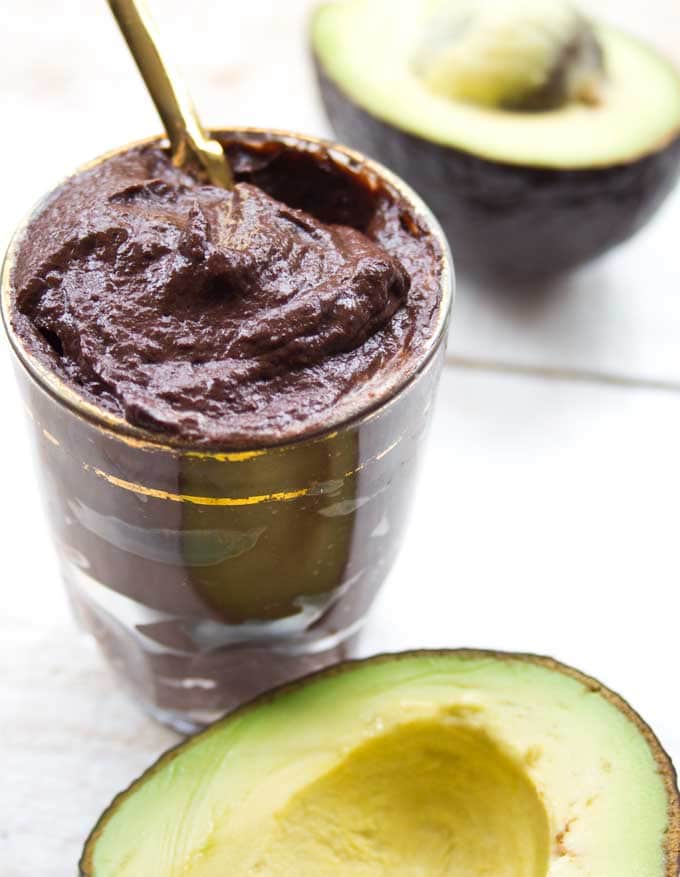 Some of you are most likely looking at this one and wondering how on earth avocado can make chocolate mousse. Well, this actually happened to be the very first dessert served at Avocaderia, the first avocado bar and eatery in the world located in Brooklyn, New York. Despite being made from avocados, this chocolate mousse is rich, chocolatey, and creamy – you would never know you were eating avocado unless someone told you. It's also dairy-free and plant-based, making it a winner all around. It's easy to whip up at home, so give it a try!
No-Bake Sugar-Free Strawberry Cheesecake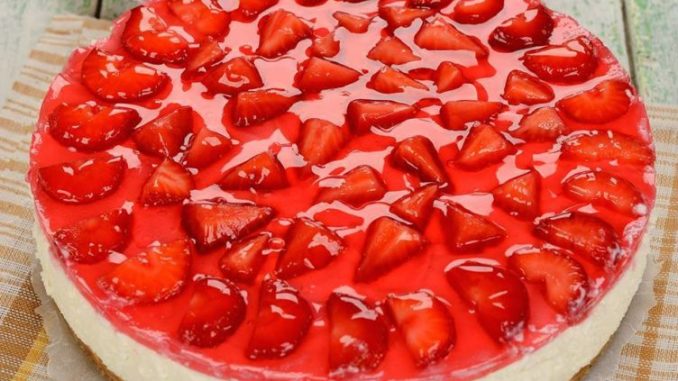 Cheesecake is a favorite when it comes to cool and creamy desserts; to achieve sugar-free status, this recipe calls for a sugar-free instant pudding mix to deliver the flavor you want. This is another dessert that you can't quite tell is sugar-free, and even those who consume sugar regularly really like this simple sugar-free take on the classic dessert.
Low Sugar Flourless Sweet Potato Brownies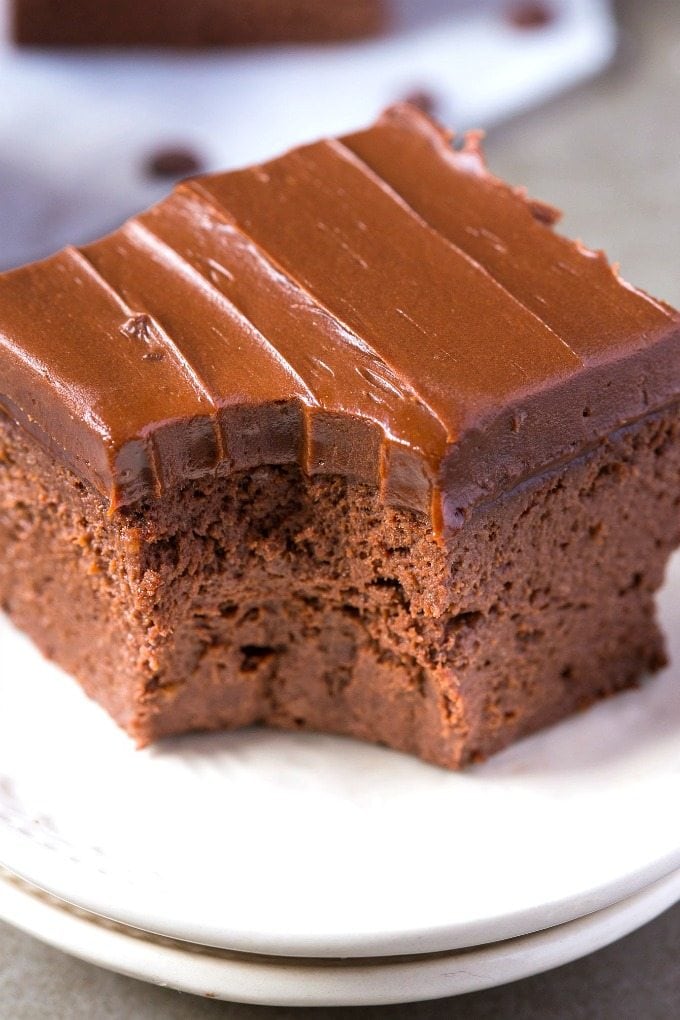 This low sugar dessert is most likely another one that may have you scratching your head and wondering if it's legit; we can say with certainty that yes, it is. These guilt-free brownies are made up of only three ingredients so they can be whipped up relatively easily any time the mood strikes. Sweet potatoes are a major component in these chocolatey wonders, as they are sweet on their own and don't require much sugar at all. 
Sugar-Free Peanut Butter and Jelly Bars
This recipe is a grown-up version of the nostalgic classic peanut butter and jelly sandwich but without all of the sugar! Sugar free peanut butter and jelly are of course two major ingredients in this one, and if you make your own sugar free peanut butter and/or jelly (or decide to try your hand at it) for this recipe, then you're in total control of exactly what goes into your bars.
Low Sugar Six Ingredient No-Bake Chocolate Chip Cookies
Yes, you read that correctly! When the mood for a delicious chocolate chip cookie strikes, give in and whip up a batch of these easy low sugar morsels. All you need is some salted cashews, dates, coconut oil, vanilla extract, oats, and chocolate chips. No-bake means that you don't have to turn on the oven and bake them to be enjoyed – plus you can eat the batter without feeling guilty or possibly getting a stomach ache since it's egg-free!
Sugar-Free Peanut Butter Cookies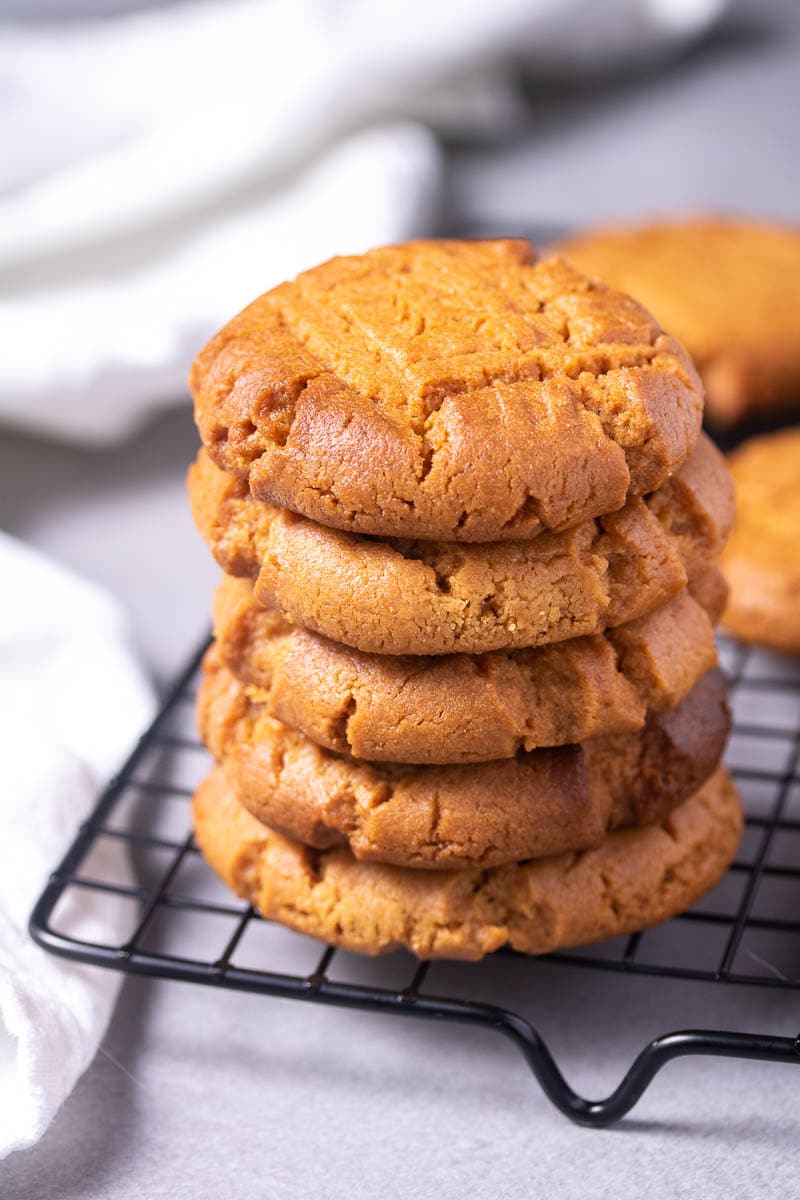 Love peanut butter cookies but not all of the sugar in them? Then check out this easy recipe that consists of natural peanut butter, your sweetener of choice, baking soda, vanilla, and an egg. That's it! This cookie bakes up perfectly because it is nice and crunchy on the outside, but nice and soft on the inside.
Low Sugar Peach-Berry Cobbler
This fruity delight is incredibly simple to put together and calls for peaches and blueberries, although you can substitute the blueberries with any berry of your choice or even add to them if you like. The filling and biscuit topping for this dessert are typically made with granulated or brown sugar, but you can always substitute these with any sugar substitute you like. As a bonus, this dessert goes well with a scoop of vanilla ice cream when it's fresh from the oven.
So whether you or a loved one are living a low sugar or sugar-free lifestyle, we hope that you enjoyed our list of what we consider to be some of the best low sugar and sugar-free desserts.