When one pictures Venice, Italy, the picture is typically a romantic ride in a gondola down one of the many canals on a beautiful, moon-lit night. The capital of northern Italy's Veneto region was constructed upon over 100 small islands located in a lagoon in the Adriatic Sea, and is famous for not having roads for travel, but instead traveling by the canals such as the Grand Canal thoroughfare. All up and down these canals, you can see the palaces of Renaissance and Gothic construction, but you can also find some pretty fun candy stores as well! So come with us to The Floating City and let's check out our top seven picks for sweet, fun candy shops to visit in Venice, Italy!
VizioVirtù is a chocolate shop that offers a variety of chocolate products as well as some other candies that they make fresh in the shop every day. Whether you're looking for truffles, bars, brittles, candied fruit, and even drinking chocolate, the passionate chocolatiers at VizioVirtù can help satisfy your chocolate cravings. This candy shop was established in 2005 as a way to share their love of fine chocolate to bring a little extra sweetness to Venice and the rest of the world.
Word on The Street
Loyal customers say that if you love chocolate, this will be the ultimate paradise for you! Fan favorite candies include their Lavender Chocolate and any of the truffles.
Venchi
Just a short distance from Saint Mark's Square, Venchi is another chocolatier that offers all the chocolate you could want from bars to cream candies, assorted mixes, gelato, and of course their own drinking chocolate. They also have wonderful gifting options so that you can give the gift of exclusive quality hand-crafted chocolates. Established in 1878, Venchi has been a Venice staple for over 140 years that continues its life-long tradition of chocolates made from only the finest ingredients that have quite imaginative names such as Chocaviar, cremini, and gourmet eggs.
Word on The Street
Customers love the variety and quality of chocolate products from Venchi. Favorite candies are the Cappuccino chocolates, the Tiramisu chocolates, and the Cremino.
Haribo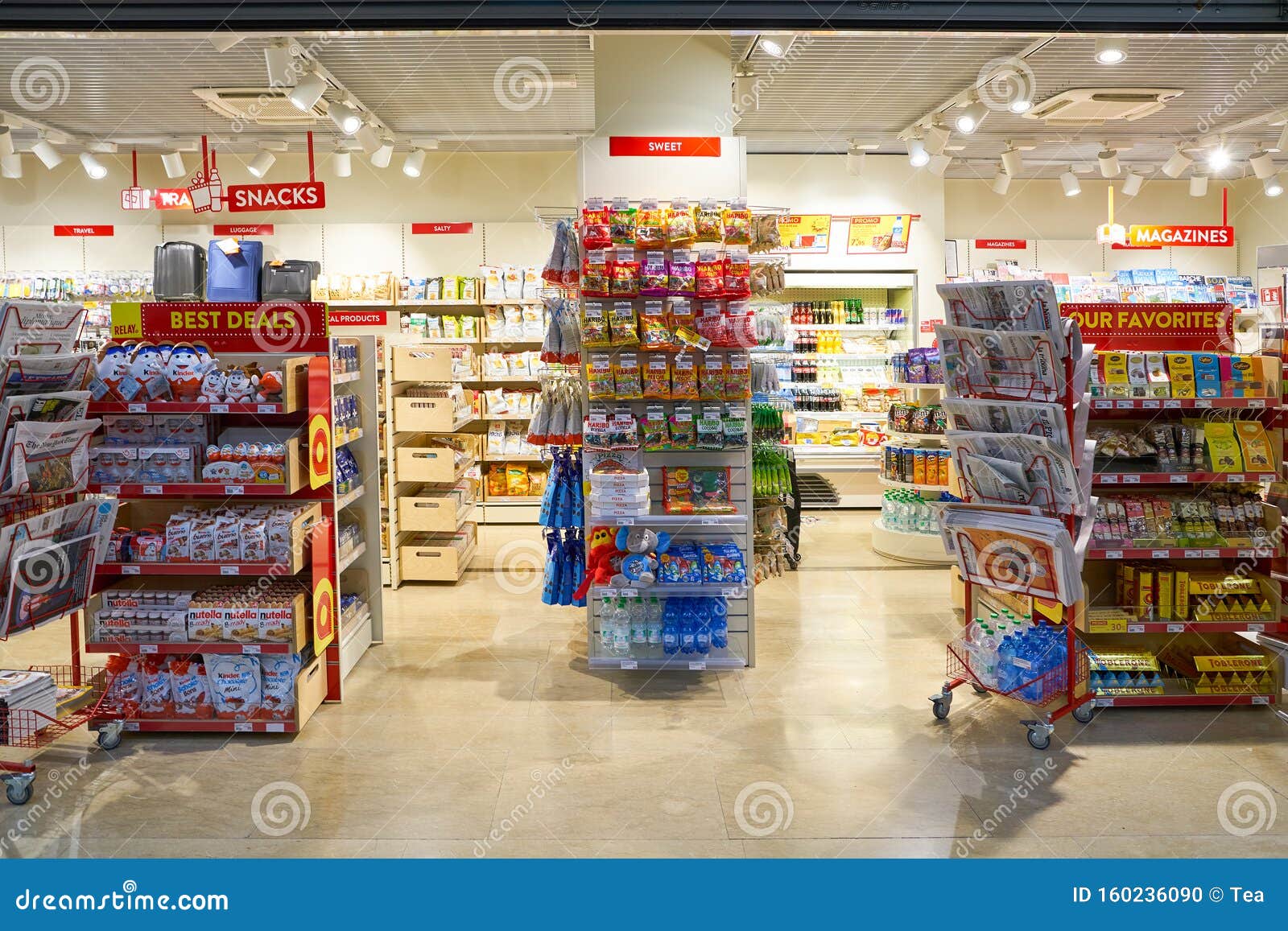 Whether you're a fan of gummies, licorice, or marshmallows, then you're going to want to make Venice's Haribo outlet candy shop one of your next stops! Containing all of the Haribo candy you could ask for, such as their fruity gummy bears and fizzy cola gummy candies, you're bound to find a little something or two to satisfy your sweet tooth. Haribo candies hit the Italian market in the 70's with just a few candies to its name and has only continued to grow since.
Word on The Street
Fans describe walking into Haribo as a sudden wave of childhood nostalgia. Fan favorite candies include the Fizzy Cola and any of the fruity gummies.
Cioccolateria Dal Mas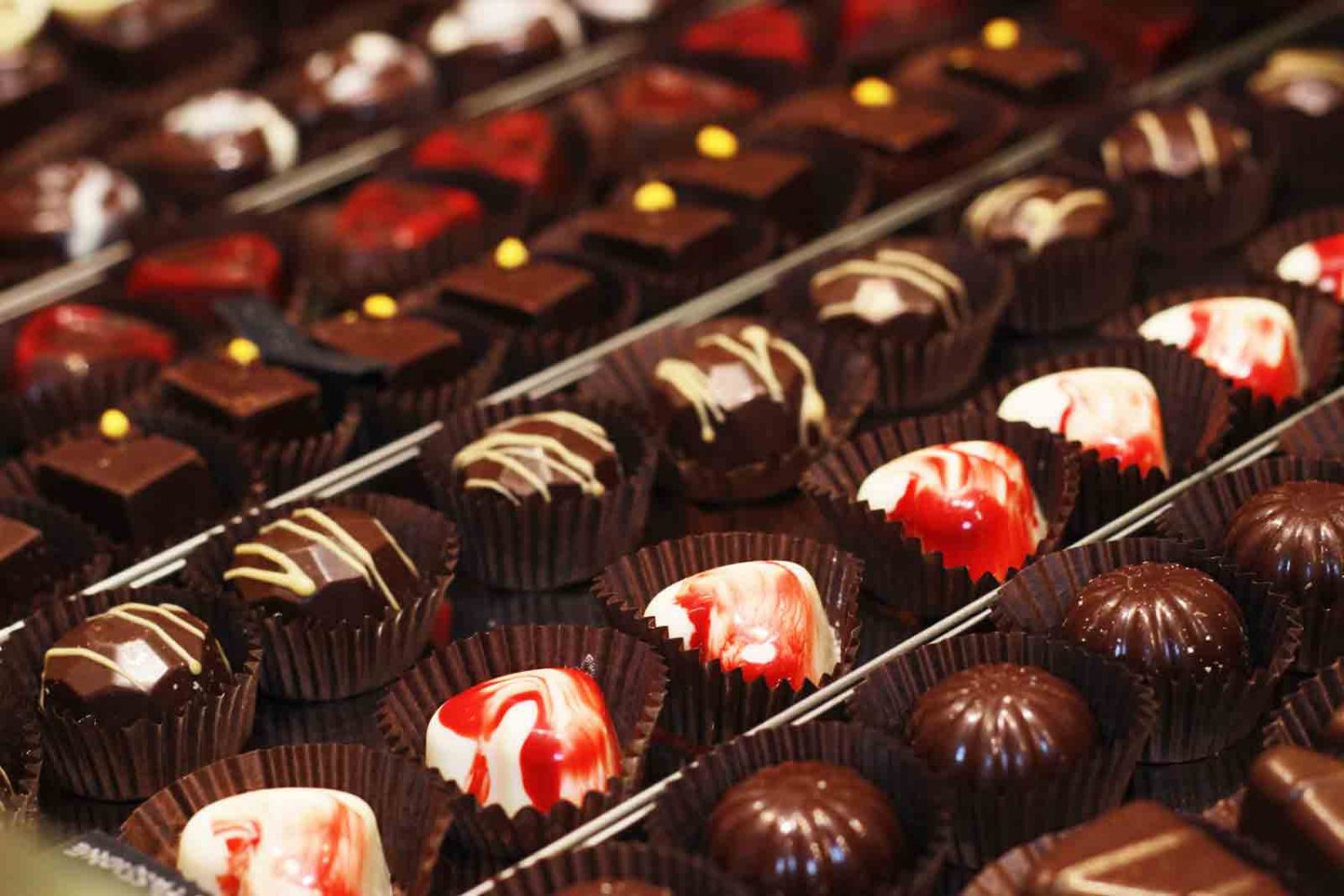 This chocolate candy shop was first a pastry shop, but then the chocolate shop was opened right beside the pastry shop and has since been dedicated to creating new chocolate delicacies as well as providing beautifully wrapped chocolate or custom created chocolates as a rich and decadent gift for someone special. The chocolate shop was opened due to high demand from local customers wanting a niche dedicated to chocolate products including macarons, pralines, and ganaches.
Word on The Street
Fans come here for both the candy and the coffee. All of the chocolate products from here come highly recommended because of their quality and superbly rich taste.
Captain Candy
A two minute walk from the Rialto Bridge, Captain Candy is indeed a fun place to go in Venice if you wanna find a treasure trove of candy! With barrels full of sweet confections of all kinds, you'd be hard pressed to not find something to satisfy even the most picky sweet tooth. Captain Candy is a Czech company that makes it their goal to bring joy from all over the world from sour candies to jelly beans and lollipops. Captain Candy began as a dream in 2009 and came to fruition in 2011 and have continued to expand their operations ever since.
Word on The Street
Customers admit to feeling like big kids as they walk into this whimsical candy store with huge barrels full of more candy than you could imagine in one place. Favorite candies include the jelly beans, gummies, and marshmallows.
Nino & Friends
Nino & Friends is an Italian chocolate experience in of itself. With products such as stuffed pralines with creme and covered in wafer flakes, chocolate candied orange peels, and all kinds of chocolate brittles, you won't fall short in finding creative new ways to enjoy the taste of chocolate. Nino & Friends take pride in only using the best ingredients that they personally go about procuring and ordering from other businesses that they see as friends more than partners, truly reflecting their role in the "Friends" part.
Word on The Street
Patrons love the friendliness of the staff just as much as the chocolate here. Fan favorite candies include the Limoncello Filled Chocolates, the Hazelnut Truffles, and the Pistachio Truffles.
Lindt
Our final candy store is the Swiss chocolate candy company Lindt, which has been making truffles and other confectionary goodies since 1845. Whether you're looking for standard chocolates or more unique ones such as chocolate made with red chilies, orange chocolate, and lemon chocolate, there is absolutely no shortage of artisan chocolate at the Lindt candy store in Venice.
Word on The Street
Loyal fans love the variety of artisan chocolate you can pick up at this Lindt store. Fan favorite chocolates include the truffles, the gianduiotti, and their pralines.
So whether you're looking to get a bit nostalgic with some of the incredible candies of your childhood or if you're looking for some of the best chocolate you have ever tasted, these seven fun and sweet candy shop picks in Venice, Italy are sure to quench your confectionary cravings!