Baton Rouge is the capital city of the state of Louisiana. Sitting on the Mississippi River, it is best known for being the home of Louisiana State University, but it's also the American South's hub for major industrial, research, medical, movie, petrochemical, and developing technologies. Baton Rouge is also a great place to find some cake, so come along with us as we travel through the Red Stick to showcase our picks for the top seven best cake shops in Baton Rouge!
Tredici Bakery
Nestled in the heart of Baton Rouge's Mid City district, Tredici Bakery specializes in gorgeous wedding and specialty cakes, French macarons, delightfully decorated sugar cookies, and seasonal pastries. They can also create amazing custom and specialty cakes based on your ideas for any celebratory occasion.
Monica, the owner of Tredici, has had a life-long dream of owning her own bakery. The name Tredici is Italian and it means "thirteen," which celebrates Monica's heritage as well as the traditional baker's dozen.
Word on The Street
Customers talk about how friendly and open Monica is when it comes to discussing their ideas for cakes with her. Fan favorite cakes include the White Chocolate with Raspberry Filling and the Strawberry Lavender Honey.
Gambino's Bakery Wedding Cakes
A Baton Rouge establishment since 1949, Gambino's is an upscale bakery that specializes in desserts such as custom wedding cakes, petit fours, and brownies. You can find the Mardi Gras traditional favorite King Cakes, which consists of a sweet Danish dough mixed with cinnamon swirls, filled with a sweet filling, and frosted with purple, green, and yellow icing. You can also get the original Doberge Cake, which has six layers of rich and moist buttermilk cakes that are filled with custard and topped with a buttercream and fondant frosting.
Beulah Ledner started baking out of her own home in the 1920's and her cakes and baked goods became quite popular. Ledner invented the Doberge cake and became known as the "Doberge Queen of New Orleans." In 1946, she sold her business to Joe Gambino, who stayed true to Ledner's recipes and style, but then it was renamed Joe Gambino's Bakery in 1949. To this day, Gambino's is the only bakery that has Ledner's exact Doberge recipe, and they intend to keep it that way.
Word on The Street
Clients love this bakery for their generous, kind, and understanding staff, as well as the high-quality cakes. Fan favorite cakes include the Coconut Cake, the Vanilla Cake with Praline Filling, and the King Cake.
Chef Schonberg's Sweets
Chef Schonberg's Sweets' tagline is "Sweets designed with adults in mind," and this rings true with their alcohol-infused cakes (although they make non-alcoholic as well), cupcakes, and other award-winning sweets. You can have a cake made for just about any occasion decorated as simple or as elaborately as you like.
Owner and Chef Amanda Schonberg has been classically trained and is passionate about baking with alcoholic beverages. It all started when her mother would make a delicious pound cake that she would soak in Disarrono and cherry juice, and everyone including herself all fell in love with it. After graduating culinary school, she began experimenting with adding different types of booze to her cakes and sweets at home, then launched Chef Schonberg's Sweets eCommerce in 2015.
Word on The Street
Everyone seems to love Chef Schonberg's methods of making amazing cakes and sweets! Fan favorite cakes include the Almond Cake, the Boozy Bride, and the German Chocolate Cake.
The Ambrosia Bakery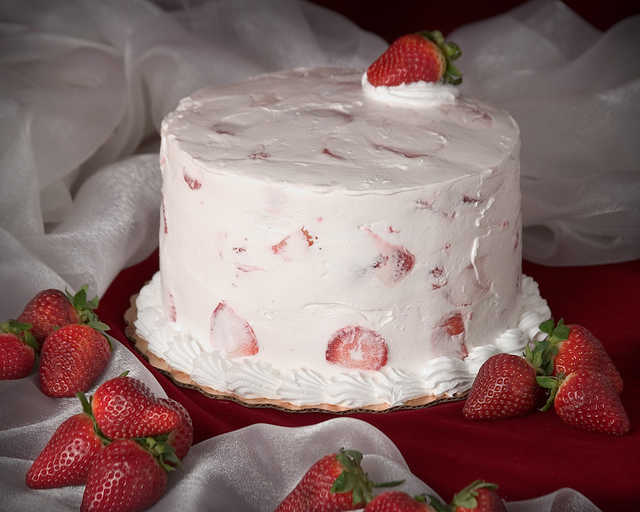 A bright little bakeshop, The Ambrosia Bakery is your Baton Rouge destination for an assortment of cakes and other baked goods plus breakfast and lunch options in their cafe area. From photo cakes to classically decorated cakes like the Fresh Strawberry Cake, large cookie cakes, and even new custom caricature cakes, the possibilities are endless when it comes to birthdays, weddings, and other special occasions!
The Ambrosia Bakery first opened its doors officially in 1993 and is owned by Felix and Cheryl Sherman, both from New Orleans. Cheryl began decorating cakes in the early 80's while working for other bakeries and gift shops, and after Felix lost his job of 27 years, the two put their heads together and decided to combine their talents and provide the Baton Rouge area with beautiful, scrumptious cakes.
Word on The Street
Loyal patrons love the time and attention spent on the cakes created here. Fan favorite cakes include the King Cakes, the Fresh Strawberry Cake, and the Ambrosia Cake.
Les Amis Bake Shoppe
Whether you're looking for the perfect wedding, birthday, or special occasion cake, you'll find elegant and decadently delicious options here at Les Amis Bake Shoppe among other sweet treats! The cakes are decorated simply yet look as gorgeous as they taste with options such as Vanilla Caramel Crunch, Mocha Espresso, and Strawberry Silk.
Owner Stephanie Bueche Hansen is an LSU graduate who decided to pursue her baking passion and opened Les Amis Bake Shoppe in 2013. Les Amis takes pride in creating amazing, unique flavors for its cakes; using the finest ingredients and making everything from scratch is the only way according to Hansen.
Word on The Street
Customers love the presentation almost as much as the cakes themselves here at Les Amis. Fan favorite cakes include the Chocolate Cake, the Strawberry Basil Lemonade Cake, and the Dark Chocolate Salted Caramel.
Cassy's Kreative Cakes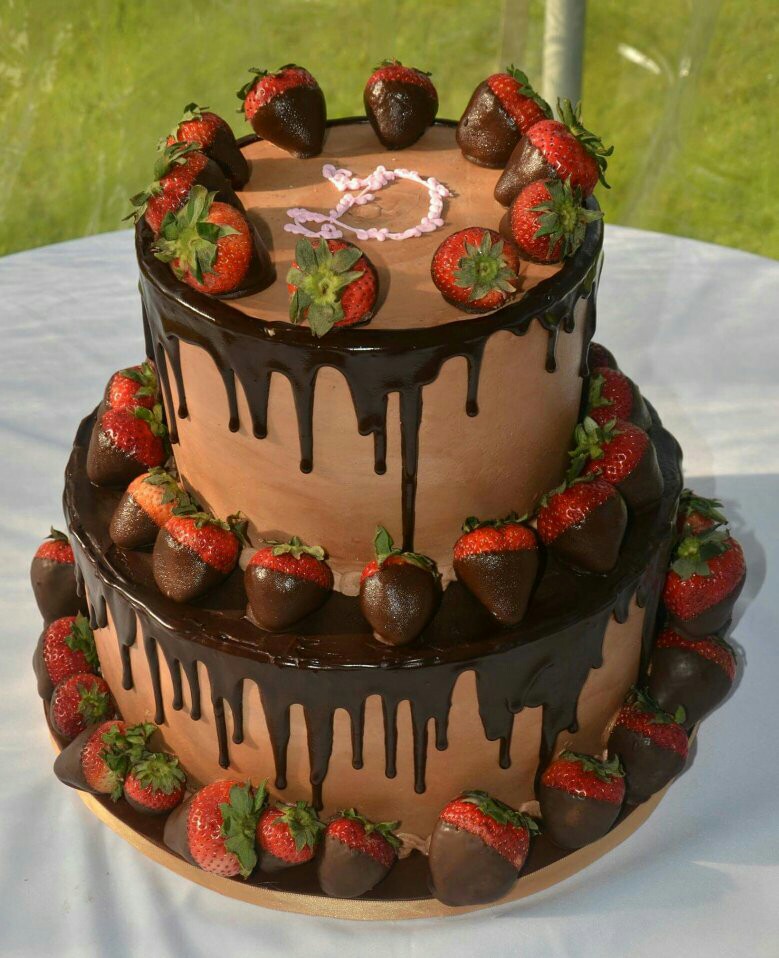 Need a one-of-a-kind, custom gourmet cake for a birthday or any other type of special occasion? Then look no further than Cassy's Kreative Cakes! You decide how you want your cake to look and owner and operator Cassy will hook you up with a variety of delicious flavors, frostings, and fillings to choose from to make it the perfect cake for your special occasion!
Cassy has a passion for baking, which is why she opened up this made to order cake and treat business. She takes pride in only using the best ingredients in her cakes like farm fresh eggs, fresh seasonal fruits, and fine liquors.
Word on The Street
According to local fans, Cassy makes the best cakes. Although there are no specific flavor recommendations, those who love Cassy's cakes say to give all of them a try!
CounterspaceBR
A scratch bakery in the heart of Baton Rouge, CounterspaceBR offers cakes, breakfast pastry options, coffee, and even rents out space for workshops, birthday parties, and more! Whether you're looking for a whole custom layered cake made however you like for a celebration or special occasion or even a cookie cake, CounterspaceBR is your sweet destination.
To make your special cake or cookie cake, all you have to do is choose your flavors, frosting, optional filling, any theme ideas, and anything that you want to say on the cake by filling out their online form or contacting them directly.
Word on The Street
Clients love the delicious, home-made taste of the cakes and other treats at CounterspaceBR. Fan favorite cakes hands-down are their cookie cakes.
So whether you're looking for traditional Louisiana cakes or a custom cake for a special occasion, you won't be disappointed by any of our top seven cake shop choices in Baton Rouge!