Television is one of the most popular forms of entertainment, and in order to be entertaining, a show must engage its audience, hold their attention, and get the audience invested in the characters and interested in the outcome. This formula holds true when it comes to culinary shows as well; whether they be cooking shows about angry chefs that use colorful euphemisms to get their point across, someone traveling the globe to discover new and exciting flavors, or if it's a competition show, between the entertainment factor and watching the chefs execute their unique methods of preparing foods, it seems that most popular food shows have all of these things and more.
Watching food television isn't only great entertainment, but it can also be educational for those looking for inspiration for their next meal or an elaborate birthday cake. With access to a whole world of culinary programming, you get the opportunity to explore unfamiliar places, recipes, and flavor combinations that you couldn't have imagined before, especially for those who can't just pick up and travel out of the country or even out of their home state any time they wish.
Luckily for those who love experiencing new and exciting foods and watching food television, the popular streaming platform Netflix has a great collection of baking shows that pack in just as much entertainment as they do flavor. So if you like to watch chefs make incredible baked delights or contestants working hard to create the next best cake, come along with us and let's check out our list of the best baking shows to watch on Netflix!
The Great British Baking Show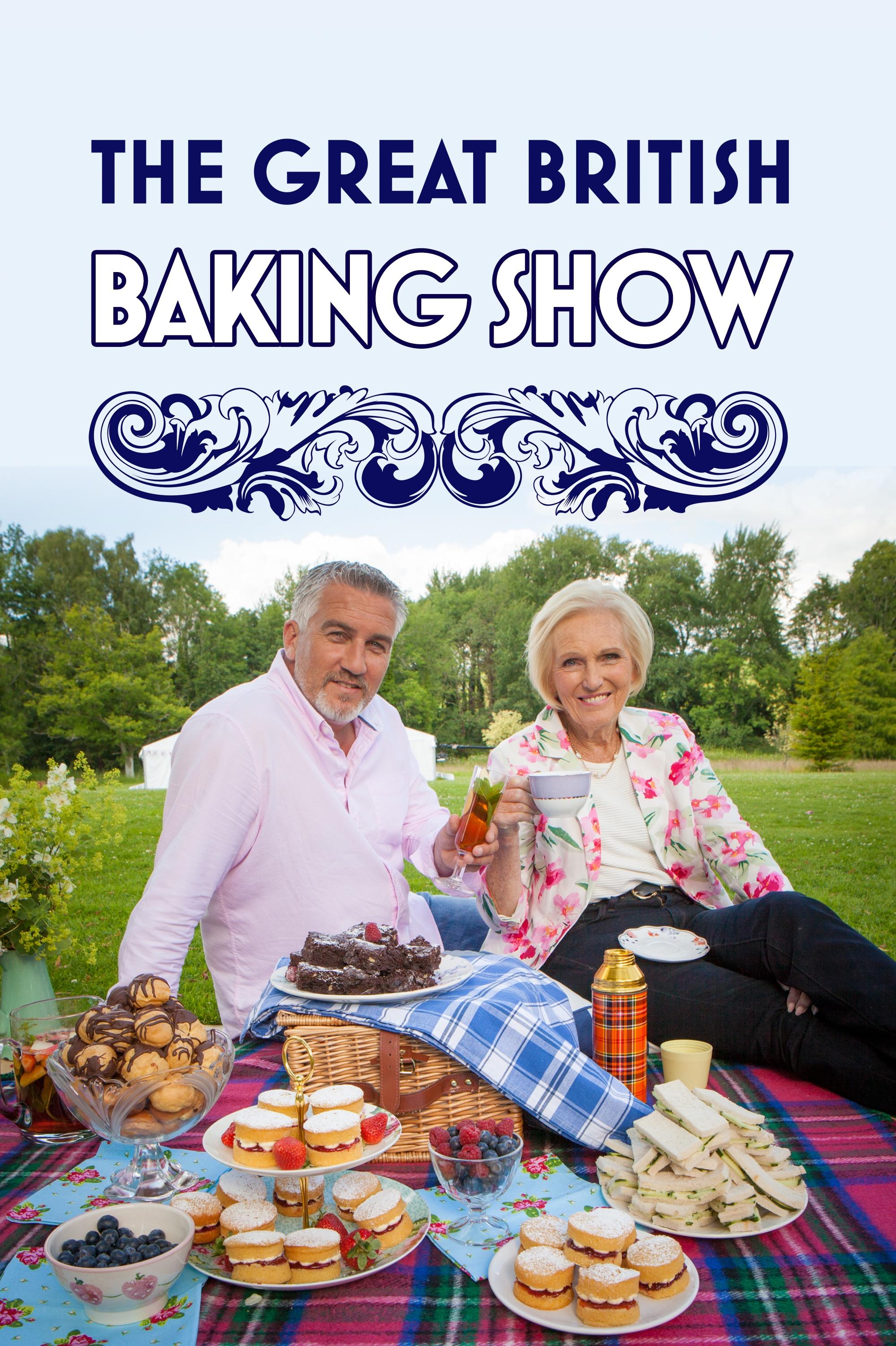 Image: PBS
The Great British Baking Show is a British baking competition show where a group of amateur bakers compete in a series of rounds against each other in order to impress the panel of judges with their baking skills. With each round, a contestant is eliminated, and the winner is selected from competitors that have made it to the finals. Bake Off as it is often called has been said to be responsible for a renewed interest in baking throughout the UK and Ireland. However, you don't have to be a British national to enjoy this bit of culinary television, as you can enjoy it on Netflix!
Nailed It!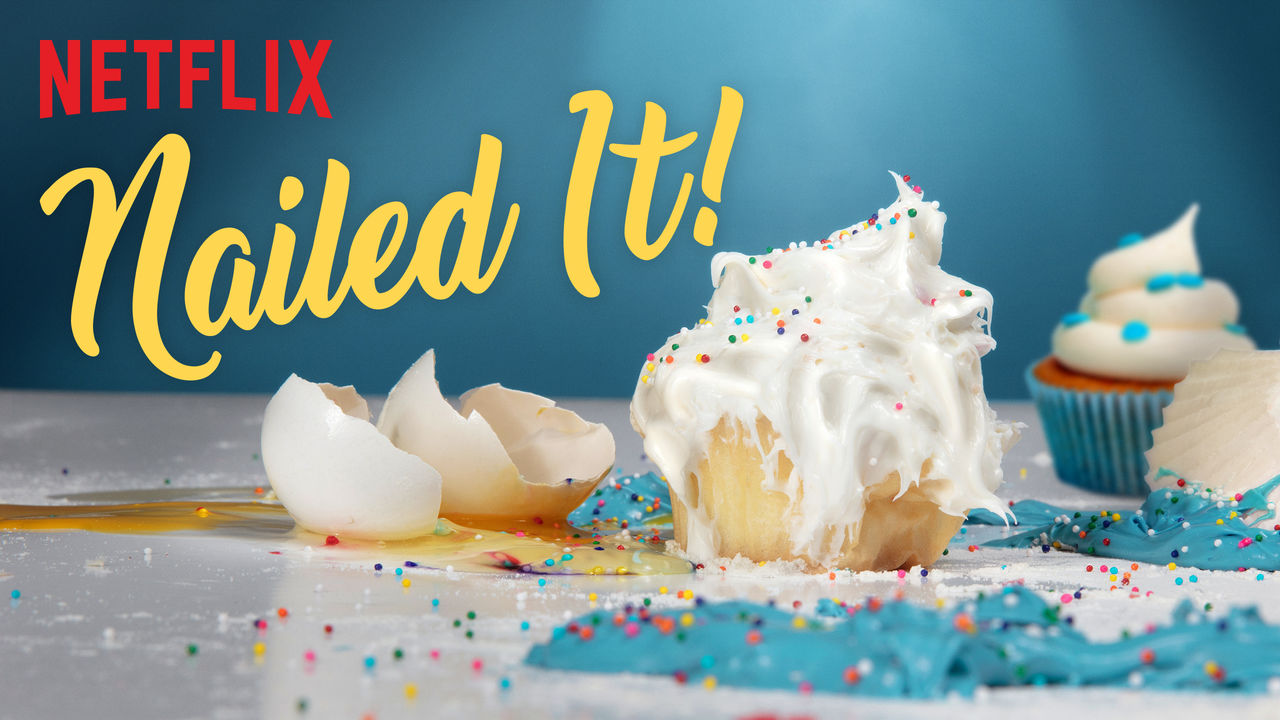 Original Netflix series Nailed It! is an American bake off competition show that is made in the style of reality television. In this series, three amateur bakers with rather poor baking skills are competing against each other and have to replicate complex cakes and other sweet treats to win a hefty prize of $10,000 as well as a "Nailed It!" trophy. This show was created on the premise of ordinary, every-day people trying to make fancy cakes and other desserts that they have seen on the internet.
Sugar Rush
As a timed competition baking show, Sugar Rush is like a mash-up of Cupcake Wars and The Great British Baking Show. It consists of four teams competing with each other while racing against the clock in order to create the tastiest desserts with the winners taking home quite a generous cash prize of $10,000. Pastry chefs Adriano Zumbo and Candace Nelson judge each team's creations as well as a variety of guest judges.
Zumbo's Just Desserts
Image: B&T
Fun Australian baking show Zumbo's Just Desserts hosted by pastry chef Adriano Zumbo is often called the Australian version of The Great British Baking Show, with amateur bakers competing in various rounds and a panel of judges critiquing their work as eliminations are made up until the final round, where one winner is selected for a big cash prize.
The Great British Baking Show Masterclass
Image: PBS
If you like The Great British Baking Show, then The Great British Baking Show Masterclass is another great choice for you to check out on Netflix! Paul Hollywood and Mary Berry of The Great British Baking Show host and give insight to some of the baking challenges on the show, as well as offering a sneak peek of how their famous creations come to life, making it a great inspiration to those who love to bake at home.
Chef's Table
Image: IMDB
Although Chef's Table isn't strictly a baking show, some of its episodes do deal with the art of baking by showcasing some of the most incredible desserts from some of the most famous restaurants in the world. Chef's Table follows one chef that is famous world wide in each episode. So whether you're a baker or a foodie, this is another great food series to binge on Netflix!
The Curious Creations of Christine McConnell
Image: IMDB
Christine McConnell is an artist and baker who makes sweet treats and other projects in this unique show that isn't always child-friendly. In each Halloween-like episode of the American series The Curious Creations of Christine McConnell, you are invited into McConnell's home as she bakes and crafts delicious desserts and fun decor with her less-than-conventional, yet colorful co-hosts. McConnell describes her series as a combination of The Addams Family and The Martha Stewart Show to give you an idea of what to expect.
So whether you are a baker looking for inspiration or helpful hints and tips, or you are a foodie with an appreciation for delicious baked goods and loves to explore new places as well as new flavors, and/or you have a love for a healthy bit of competition, then these baking shows that you can stream right now on Netflix are a great place to start! From the straight-forward, fairly structured shows to the more laid-back, silly, and even macabre shows, you'll find a barage of new flavors, exciting creations, and entertainment, as well as educational value in each of the series that we have picked.