Located in the Northern County region of San Diego County, San Marcos is best known for being home to Double Peak Park, a favorite of avid hikers. However, it's also known for being a foodie's paradise with a huge variety of restaurants, not to mention its incredible selection of bakeries that offer some amazing desserts. So come along with us as we explore our list of the top six bakeries that San Marcos has to offer!
Su Pan Bakery
Su Pan Bakery is Northern San Diego County's home for authentic, delicious, fresh-baked Mexican bread and food, along with some of the most incredible cakes you can imagine. Whether you're looking for a beautiful, tasty pre-made cake or if you are needing something customized to fit a specific theme, Su Pan Bakery can help with both! If you're more of a sweet pastry fan, then you will love their fresh-baked selection of cookies, donuts, bear claws, churros, cupcakes, cinnamon rolls, and more!
For the last five plus years that Su Pan Bakery has been in existence, they have been utilizing only the best and most fresh ingredients to create those exquisite flavors their loyal patrons know and love. They take pride in not only serving delicious food and baked goods, but also their preservation and sharing of authentic Mexican pastries and cakes.
Word on The Street
Customers love this little Mexican bakery and its selection of baked goods. Fan favorite baked dessert items include their cakes, chocolate croissant, and their cheese danish.
Palomar Cake Pops
If you're looking for a fun, unique alternative to the traditional birthday cake or even a whimsical addition, then you should check out Palomar Cake Pops! You can have your cake pops made any way you want here, from their classic chocolate or vanilla coating, chocolate drizzle, and sanding sugar or sprinkles, or their custom pops made however you want them to be, from the theme to the flavor. They also offer cupcakes, small and medium cakes, and more!
Owner Shana Chan has always had a passion for baking and began really focusing on it even more when she became a stay-at-home mom. She uses only the best, most fresh ingredients and thoroughly enjoys working with her customers to create the most perfect cake pops or other treats for their special occasions.
Word on The Street
Loyal customers talk about how nice Shana is and how eager she is to work with htem to make their perfect party treats. Fan favorite baked delights include the Dark Chocolate Salted Caramel cupcakes, the cake pops in any flavor, and the Chocolate Cake.
D'liteful Chocolat
Located in The Shops at Lake San Marcos, D'liteful Chocolat is a patisserie and chocolatier that offers gluten-free treats, crepes, cakes whole and by the slice, tarts, macarons, and their own line of artisan chocolates. No matter what sort of sweet tooth you may have, you can't go wrong with D'liteful Chocolat.
D'liteful Chocolat started as a dream in the small kitchen of Dayleen Coleman when she realized her love of all things culinary. Before the business officially began, however, she moved to England to further her culinary studies and graduate from Le Cordon Bleu in London, and afterward sought every opportunity possible to further her knowledge and skills and found her true love was chocolate making. Back stateside, she made the decision to start up D'liteful Chocolat to share her passion for chocolate as well as pastries.
Word on The Street
For many, this is the go-to spot for something sweet, even for those who live gluten free lifestyles. Fan favorite baked goods include the White Chocolate Raspberry Muffin, the Opera Cake, and their Berry Tart.
Suzy Q Cakes
Looking for a memorable and delicious cake for your wedding, retirement party, or baby shower? Then look no further than Suzy Q Cakes, where their motto is, "Life is short, eat more cake." Not only can you get a great cake here, but you can also order some delicious cake pops, dipped pretzels, and macarons. Choose from the designs created by Suzy Q Cakes or opt for something customized and more personal; no matter which one you pick, you won't be disappointed!
Owner and operator Gee goes by Suzy Q while she's caking, and boy, does she love to cake! A fan of baking cakes since she was four years old, she has always had a dislike for store bought cakes, so it became her passion to make cakes that taste as good as they look. For the last eight years she has been working on honing her craft, and in 2016 she decided to take the leap and start her own shop to focus on, "baking the world a better place."
Word on The Street
Those who have gotten a cake or sweet treats from Suzy Q proclaim that she has a gift for baking and are in love with her cakes and sweets. Fan favorites include the Unicorn Cake with specialty violet icing, the fresh0-baked cupcakes, and their lemon and vanilla cookies.
Debbie's Restaurant & Pie Shoppe
Not only does Debbie's serve up the best breakfast and lunch in San Marcos, but they also bake up a variety of delicious pies fresh every day. From apple to Lemon Meringue, to Rhubarb and Boysenberry, you're sure to find a pie to satisfy your sweet tooth! Seasonal selections include pumpkin and pecan pies, and they even have a sugar-free apple pie as well as other specialty pies not listed directly on their menu.
Whether you're looking for a little slice of heaven to go with your breakfast or lunch, or if you're seeking out a whole pie to take home and share with the family, you won't regret your decision to try the pies at Debbie's Restaurant and Pie Shoppe!
Word on The Street
Debbie's Restaurant & Pie Shoppe is a popular spot for breakfast, lunch, and of course pie in San Marcos! Fan favorite pies include their Strawberry Rhubarb Crunch pie, their peach pie, and their pecan pie.
Mama Kat's Restaurant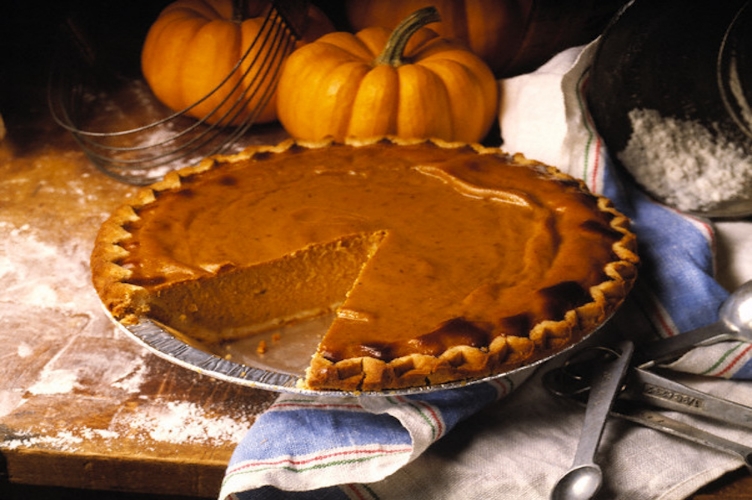 Last but not least, Mama Kat's Restaurant serves down-home American favorites such as biscuits and gravy, but of course we're here for the cinnamon rolls and fresh pies! From unique selections like their Whiskey Apple Pie to their plant-based, dairy-free pies, to their more traditional pies like Banana Cream and Cherry, we challenge you to not find something delicious in their fresh pie case, by the slice or by the whole pie!
Mama Kat's humble beginnings come from when the restaurant namesake's son entered the restaurant business in 1993. By 2005, he was able to purchase the Grandpa Allen's Family Restaurant and make Mama Kat's a reality, which he was able to finally do in 2008. The last twelve years has seen many changes at Mama Kat's, but one thing that doesn't change is the quality of food served here.
Word on The Street
Everyone loves the relaxed atmosphere of Mama Kat's. Fan favorite baked desserts include the cinnamon rolls, the Banana Cream pie, and the Triple Chocolate Cream pie.
So while you're taking in all that San Marcos has to offer, don't forget to indulge your sweet tooth with one of our amazing top six bakery picks!