Located in coastal Southern California, Newport Beach is well known for its large harbor full almost to the brim with boats at any given time. It's also home to the Wedge, a local beach best known for having big waves, Corona del Mar State Beach, and the Orange County Museum of Art, which is full of modern and contemporary works. Along with all of these fun and interesting things to do, Newport Beach also happens to have some of the best cake shops. So grab your board and let's go surfin' through our list of the five best cake shops in Newport Beach.
SusieCakes
The Newport Beach branch of SusieCakes offers fresh desserts baked from scratch including custom occasion and wedding cakes, cupcakes, pies, and cookies. The skilled cake artists at SusieCakes can help make your ultimate cake dreams come true no matter how ambitious or simple – because your special cake is all about your special occasion! Not sure what type of cake you want to get? Check out some of their past cakes for some inspiration!
SusieCakes was founded by Susan Sarich, who picked up the nickname Susie from both of her grandmothers, who ultimately inspired her love for all things baking. According to Susan, cake has the unique ability to connect people with people and events past, as cakes from special occasions are quite easy to recall. However, she also believes that cake shouldn't just be enjoyed on special occasions, but all of the times in between.
Word on The Street
Customers say that SusieCakes is the place you want to visit if you're in the mood for cake or cupcakes. Fan-favorite cakes include the vanilla cake with buttercream frosting, Red Velvet, and their Old Fashioned Cake, which is a chocolate cake with chocolate buttercream frosting.
Sprinkles Newport Beach Cupcakes
Don't let the name fool you: this bakeshop, located in Corona del Mar Plaza, also makes delicious cakes in addition to their signature cupcakes! Turn any of their fabulous cupcakes into a layer cake with your choice of a 4-layer six-inch cake or a three-layer eight-inch cake. So if you're craving a little more than just one of your favorite kind of cupcake, then order yourself a layer cake version and enjoy!
All of the baked goods at Sprinkles Newport Beach Cupcakes are made fresh throughout every day in small batches with only the finest ingredients. They describe their baked goods as deliciously sophisticated updates on American classics.
Word on The Street
Loyal patrons agree that the friendly customer service here is just as good as the baked goods! Fan-favorite cake flavors include Lemon Coconut, Triple Cinnamon, and strawberry cake.
C'est Si Bon Bakery
C'est Si Bon Bakery offers cakes and cookies as well as pastries and breakfast sandwiches, all of which are ordered and served in their French-style cafe. From cake by the slice to whole cakes and sheet cakes, you can get it all and then some in a variety of amazing flavors like Dark Chocolate Mousse, Carrot Cake, and the Belgian Chocolate Bombe, which is a dome-shaped chocolate mocha cake with layers of white and dark chocolate mousse.
C'est Si Bon Bakery has been in operation in Newport Beach since 1979 and continues to carry on making aromatic baguettes, tasty pastries, and of course their delicious cakes. Along with their regular everyday menu, don't forget to check out their holiday menus as well for seasonal cakes and offerings.
Word on The Street
Many local folks agree that this is the go-to bakery in Newport Beach. Fan-favorite cake flavors include their Belgian Chocolate Bombe, Chocolate Mousse Cake, and Carrot Cake.
Patty's Cakes and Desserts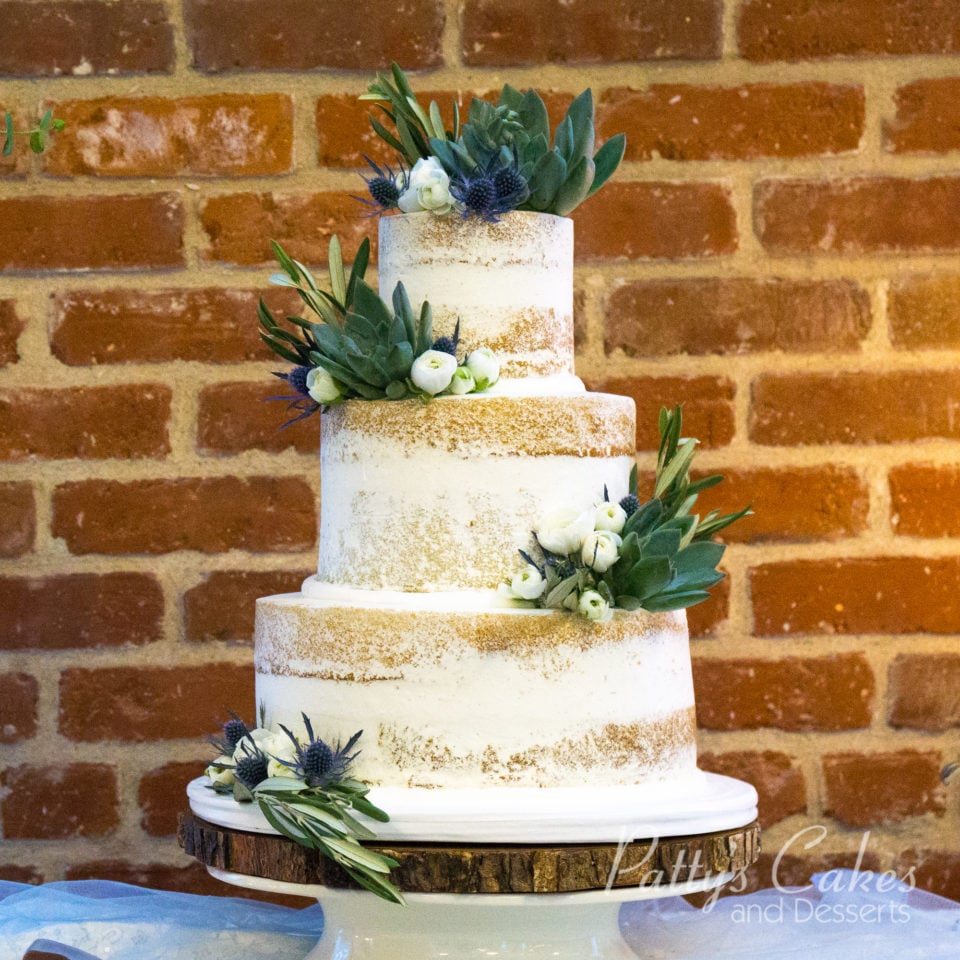 This colorful, creative bakery and dessert store offers wedding and special occasion cakes, cupcakes, cake balls, and much more. Their cakes and other baked goods are made to order and are always fresh, and they're more than happy to take your custom cake ideas and bring them to life for you. Their award-winning wedding cakes, as well as their news and morning talk show coverage, have made them quite a popular spot to get custom cakes and desserts in Newport Beach.
Patty's Cakes and Desserts has been open since 1985, and their cakes and desserts have been enjoyed by thousands from well-known celebrities to everyday families. The cake and dessert business started as a hobby for Patty, who was a single mom in 1985 making and decorating cakes for her three boys. She ran her small-time business from her Fullerton, California home. By 2010, Patty's Cakes and Desserts had pulled together, along with family and friends, to make the dream of a store location a reality, and they've been going strong ever since.
Word on The Street
Regular clients feel that no matter what kind of cake you want, Patty's Cakes and Desserts knocks it out of the park every time! Fan-favorite cake flavors include white cake with Nutella filling, white cake with strawberry filling and cream cheese mousse, and white cake with vanilla Bavarian cream and raspberry filling.
Gelato Paradiso
Looking for something a bit different than your average cake? If so, then perhaps you should head to Gelato Paradiso and get yourself one of their amazing Gelato Cakes! These hand-crafted cakes only use the best, most fresh ingredients that have been imported directly from Italy, and they are guaranteed to be something you'll never forget. To order one of these incredible cakes, you just select your size, shape, flavors, garnishes, and the flavor of sponge cake you want in it and the team will work hard to make your Gelato Cake dream a reality!
Gelato Paradiso has been bringing authentic Italian flavor to SoCal since 1999. They take pride in their recipes, preparations, and the final outcome of their products. Everything is made right in the shop fresh every day.
Word on The Street
Fans love coming here for the unique Gelato Cakes! Fan-favorite cake flavors include the Double Chocolate and Peanut Butter and the Bacio Gelato Cake.
Whether you're looking for the perfect wedding, birthday, or everyday cake, you can't go wrong at any of our top five best cake shop picks in Newport Beach, California.